Bandai Namco has announced the release date of the Dragon Ball FighterZ game on January 26, 2018, which is about two months later. Accordingly, Dragon Ball FighterZ will be released simultaneously on PC (Steam), PS4 and Xbox One.
You can see in the character list below that there are characters that come from all different timelines and sagas within the DBZ universe, but we'll have to wait for more details before we know if there's any specific timeline the game takes place in.
In fact, Dragon Ball FigherZ is also the latest game released by Bandai Namco based on the famous Dragon Ball- this is a Japanese manga series written and illustrated by Akira Toriyama. Originally serialized in Weekly Shōnen Jump magazine from 1984 to 1995, the 519 individual chapters were printed in 4 volumes by the publisher Shueisha.
Since the announcement, Dragon Ball Fighter Z has received the attention of many fans when it comes back to the horizontal style of traditional combat games, but the gameplay of the game really cause. Consequently impressed by the action and the most quirky features of the Dragon Ball games ever.
Indeed, throughout the new gameplay clip, we can see extremely attractive quality action in Dragon Ball FighterZ. And so characters can hit combos "deadly" in a continuously caused opponents can't resist.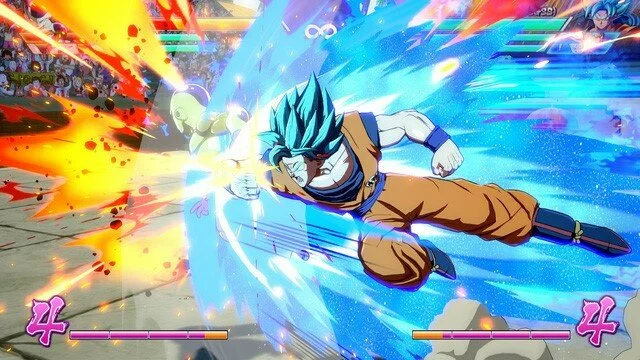 One more special feature of Dragon Ball Fighter Z is that it focuses on developing individual strengths and weaknesses, such as Majin Buu, who is capable of self-healing in battle. This is also characteristic of this character in the comic, as Majin Buu is capable of self-healing to "fictional".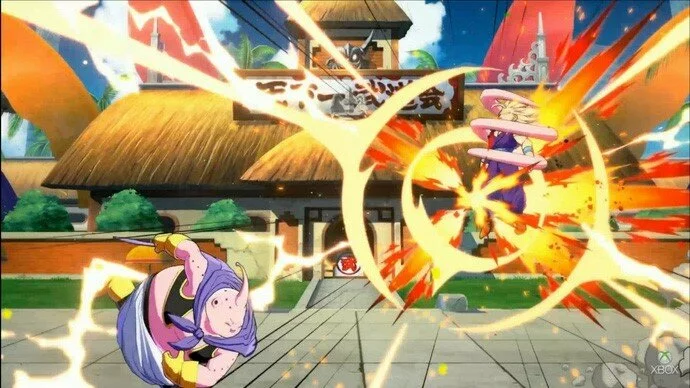 Characters List
We only have a partial list of characters at the moment, with more that will be added over time. There were 11 confirmed characters that were available in the closed beta back in September, and we know 21 total characters that will be in the game after the recent announcements of Gotenks, Kid Buu and Ultimate Gohan.
Confirmed Characters (as of November 2017)
Super Saiyan Blue Goku
Super Saiyan Blue Vegeta
Android 21 (brand new female character only confirmed for story mode)
Stay tuned to dbfgame.net as we'll have more in our Dragon Ball FighterZ game hub over the coming weeks and months leading up to the January 26, 2018 release date, including a breakdown of the gameplay.