From Dragon Ball comics to Dragon Ball Xenoverse, this brand still attracts many fans. It has been associated with so many childhoods. And on January 26, 2018, is the release day of Dragon Ball FighterZ. Accordingly, Dragon Ball FighterZ will be released simultaneously on PC (Steam), PS4 and Xbox One.
You can see in the character list below that there are characters that come from all different timelines and sagas within the DBZ universe, but we'll have to wait for more details before we know if there's any specific timeline the game takes place in.
In fact, Dragon Ball FigherZ is also the latest game released by Bandai Namco based on the famous Dragon Ball- this is a Japanese manga series written and illustrated by Akira Toriyama. Originally serialized in Weekly Shōnen Jump magazine from 1984 to 1995, the 519 individual chapters were printed in 4 volumes by the publisher Shueisha.
Since the announcement, Dragon Ball Fighter Z has received the attention of many fans when it comes back to the horizontal style of traditional combat games, but the gameplay of the game really cause. Consequently impressed by the action and the most quirky features of the Dragon Ball games ever.
Indeed, throughout the new gameplay clip, we can see extremely attractive quality action in Dragon Ball FighterZ. And so characters can hit combos "deadly" in a continuously caused opponents can't resist.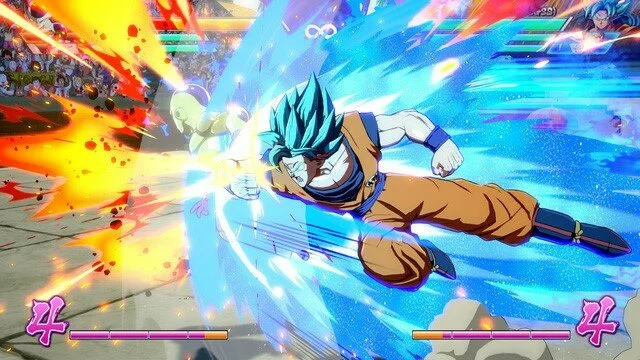 One more special feature of Dragon Ball Fighter Z is that it focuses on developing individual strengths and weaknesses, such as Majin Buu, who is capable of self-healing in battle. This is also characteristic of this character in the comic, as Majin Buu is capable of self-healing to "fictional".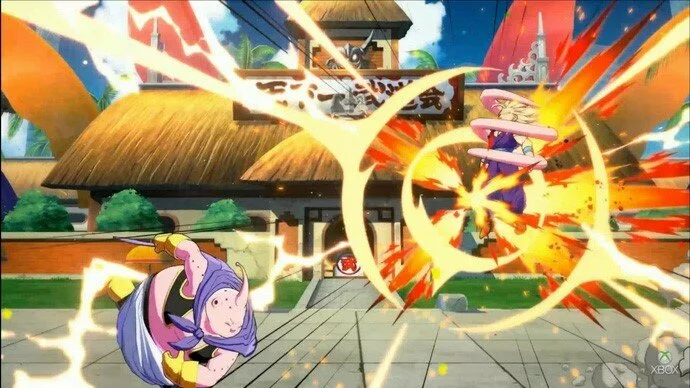 Characters List
We only have a partial list of characters at the moment, with more that will be added over time.
Confirmed Characters (as of December 2017)
Super Saiyan Blue Goku
Super Saiyan Blue Vegeta
Android 21 (brand new female character only confirmed for story mode)
Goku black
Hit
Beerus
Stay tuned to dbfgame.net as we'll have more in our Dragon Ball FighterZ game hub over the coming weeks and months leading up to the January 26, 2018, release date, including a breakdown of the gameplay.
——————————————————————————————-
 Update : 
Summon Shenron
An interesting feature has been added to the fighting game Dragon Ball Fighter Z: Summon Shenron by collecting 7 dragon balls.
Then how to collect dragon balls?
The mission is extremely exciting, but in a fighting game like Dragon Ball Fighter Z. However, because summoning Shenron can change a whole game. Therefore, the condition for doing that is not simple. But it is possible.
According to the manufacturer, summoning Shenron, what you need to do is to complete a combo with the corresponding number of hits that will unlock the dragon. The longer the combos, the more dragon balls are collected.
1 star: combo of 10 hits to 19 hits.
2 stars: combo of 20 hits to 29 hits.
3 stars: combo of 30 hits to 39 hits.
4 stars: combo of 40 hits to 49 hits.
5 stars: combo of 50 hits to 59 hits.
6 stars: combo of 60 hits to 69 hits.
7 stars: combo of 70 hits or more.
It seems to be an impossible task. But you can be Tom Cruise if you work hard, combined with some super combos in the game, summoning Shenron is possible.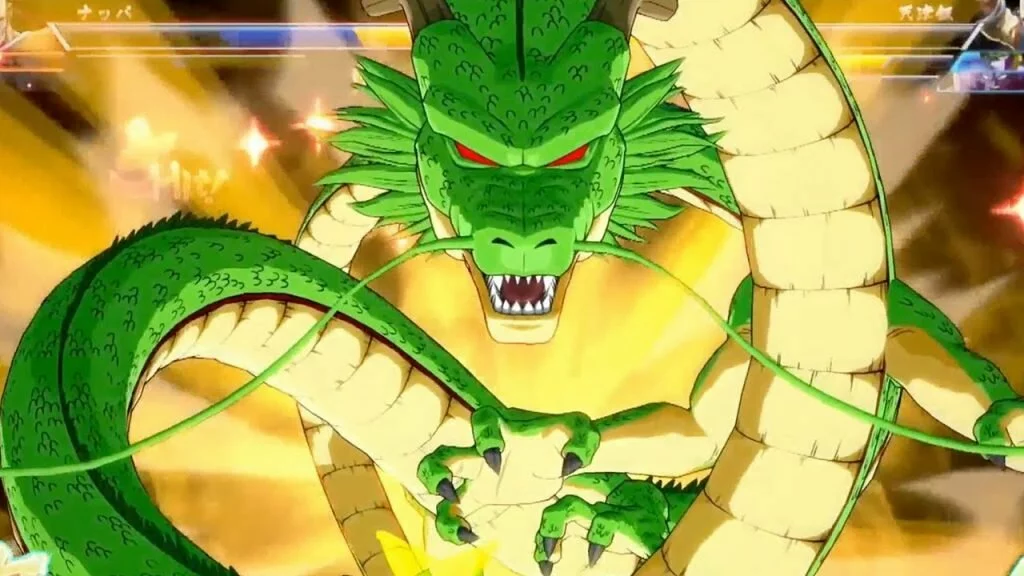 But to collect dragon ball finished what to do. Once you have collected all 7 dragon balls, you can summon Shenron and make one of the following 4 wishes:
100% blood regeneration.
Saving a teammate.
Power boost (sparkling)
Immortal.
——————————————————————————————-
Update 12/18/2018
Characters Announcement
 Beerus, Hit, and Goku Black join the list of Dragon Ball FighterZ! Especially in the attacks without any blind spots, Beerus will prove his power with his super action: God of Destruction's Judgment. By accumulating time, hits can release "Death Blow" which will surely break the battle! Goku Black is really good offensive remote, especially with the help of Zamasu in some attacks! DRAGON BALL FighterZ will be released on January 26, 2018 on Xbox One.